Bunda College Events
The Chipula Family of Chiepa Village T/A Kwataine Ntcheu and Namwera family of Maloya Village T/A Likoswe Wishes to announce the Wedding Ceremony of Grivin and Mary:
Date: 10/12/2005
Venue: Limbe CCAP Church
Time: 8.00am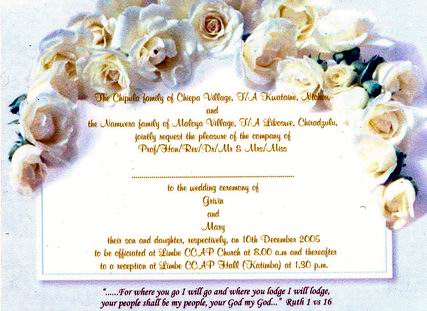 WEEK END EVENTS
You are invited to engagement of Tennyson Magombo and Assana, on picture below.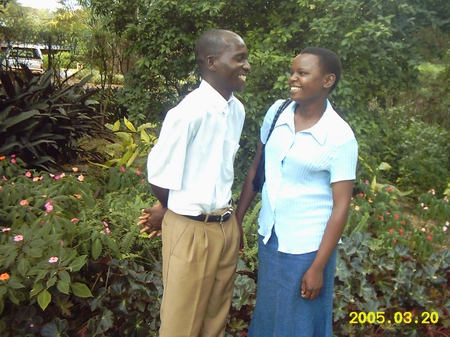 The impact of rural producer cooperatives on people's livelihoods: By Greenwell Matchaya
By Greenwell Matchaya,

Here is a link to a paper I recently presented in Spain in case some
people on the group might want to read it of course as it is with any
work, conditional on that it is not
abused. Follow the link below.



Have a nice tyme.
Greenwell.