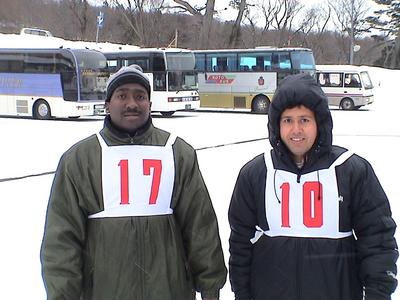 George number 17 International students skii tour
An old saying goes "All work no play makes John a dull boy". George aka JIJO has proved this saying due to his smartness sandwiched with the spirit of sportsmanship. George is a well known volley ball prayer and has been a Bunda flag carrier in this field of sport ever since he entered the corridors of this college.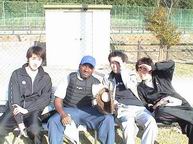 George in Baseball Field
Baseball and skiing are new games to JIJO however as a sports loving alumni he has found out that baseball is an interesting game and he wonders why this game is not being utilised in Malawi.
After a brief chat with George, he explained that when you are participating in sports in Japan you can not put on number 4. This is because it is regarded as a bad omen e.g. 104 and 204 any number with last digit 4 is a bad omen.